TALK TO ME ABOUT JESUS (Háblame de Jesús)
Apostolado. Provocar la ocasión.
Ocurrió cerca de Odolewu, Nigeria. Íbamos de
excursión
en coche y topamos con un taxi privado de color azul metálico con una inscripción en el guardabarros: Talk to me about Jesus (Háblame de Jesús).
Sigue esta
anécdota
, que como todas las de Nigeria, nunca falla…
El taxi se hallaba lleno de nativos, enseres y alguna que otra gallina. Pensamos que el taxista había ya olvidado el cartel. En son de broma, al adelantarles y estando ya en paralelo, uno de los que venían en el coche gritó al conductor: How is He? (¿Cómo está?) El chófer, estaba como esperándolo. Y, agarrando el volante, gritó expresivo: He is alive! (¡está vivo!!) y todos los usuarios del taxi comenzaron a cantar, a voz en grito y batiendo palmas una canción protestante; aquello de: Is alive, Jesus is alive, Amen.
Esa es su forma de «dar testimonio» (hacer apostolado).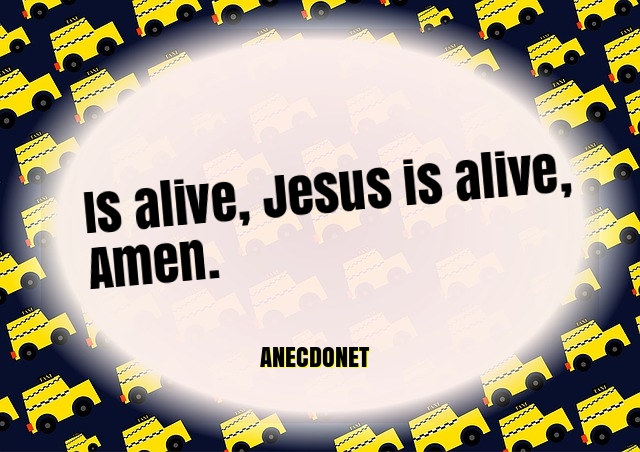 TEMAS TRATADOS
Anécdotas de la vida misma, Apostolado, Vida