El peligro del Carpe Diem
Las negligencias profesionales son causa de grandes trastornos. En algunos casos merecen prisión. El asunto es cómo trabajar bien: haciendo una cosa detrás de otra, esto es: sin malabarismos. Poniendo los cinco sentidos en lo que hacemos, para que no dé igual un punto que una coma.
A continuación la increíble historia de un hombre que creyó que se moría, por negligencia médica…
Una noticia en INGLÉS y en ESPAÑOL.
6 May 2007
DEAD WRONG
Docs told me I had 6 months to live so I quit work, planned my funeral, sold everything & blew the lot on my family so we'd enjoy my final days. Then they said they'd got it wrong
Exclusive by Jon Kirk
DAD John Brandrick quit his job, sold everything and blew the lot after doctors told him he had just six months to live.
But now John, 62, faces financial ruin – because the medics have admitted: «You're not dying after all.»
It turned out that the initial diagnosis of terminal cancer was WRONG.
John even stopped paying his mortgage to free up cash and live every minute to the full with his partner Sally Laskey. The bombshell news that he will live forces him to sell his sole remaining possession – his house.
Shocked John told The People: «We have nothing at all. It's put me and my family through hell.»
The ordeal began in February 2005, when he was hit by acute abdominal pain. Within days John turned yellow and blood tests showed he had developed jaundice.
The pain became so intense he was rushed into hospital, where an ultrasound scan showed a 7cm tumour on his pancreas.
John was devastated when experts said it was incurable.
A letter from his consultant gastroenterologist on April 27 2005 reads: «The clinical diagnosis is pancreatic cancer. His life expectancy is six months.
The consultant adds: «The cancer is progressing. I am sorry to relate that John suffers from such a serious condition.
«Certainly his life expectancy is less than 12 months.» John, of Newquay, Cornwall, recalled: «It was so scary. Being told about your own demise is the most awful thing in the world.
«It's not something any of us think we'll hear. We all hope to die of old age. But I had to come to terms with it quickly. I wanted quality time with Sally.»
The Royal Cornwall Hospital in Treliske arranged care for his final days and receptionist Sally, 55, was given time off work to be with him.
John quit his £13,000-a-year council job and sold everything he owned, including his car.
He gave a charity shop all his cold weather clothes because it was summer and he did not expect to see another winter.
Then the couple set about enjoying the time left to them. They explored Cornwall, where John has lived since 1999 and took in towns including Fal-mouth. The divorced dad also spent time with son Andrew, 18, and daughter Kerri, 34, who live in the Midlands.
Most of his £11,000 life savings went on luxuries like expensive wines and meals out.
John said: «It felt like I was on death row. I got rid of everything, all the bric-a-brac around the house, the lot. I just kept my burial outfit – a black suit, white shirt and red tie. We loved going to restaurants. We paid £80 for meals, things Sally and I were unable to afford normally.»
Then, as his six-month deadline approached John began planning his funeral. But to his surprise, he didn't die.
A scan this year revealed that the tumour had disappeared.
Further tests showed the «cancer» was in fact pancreatitis – a non life-threatening inflammation of the liver. It also transpired that a biopsy taken weeks after the initial diagnosis had given John the all-clear.
But bungling doctors blamed a sampling error. A second biopsy that would have confirmed the truth was never taken.
John said: «It was such a relief. But that wrong diagnosis has left me in financial ruin.»
In a bid to claw back some money, he and Sally are selling their £280,000 house and considering suing the hospital.
The Royal Cornwall Hospital denies its staff were to blame.
A spokesman said: «While we do sympathise with Mr Brandrick's position, a clinical review of his case has not revealed that any different diagnosis would have been made at the time, based on the same evidence.»
Extracted from here…
NEGLIGENCIA
Un británico deja su trabajo y gasta todo su dinero por un diagnóstico de cáncer que resultó falso
Un británico de 62 años que se gastó todos sus ahorros tras diagnosticársele un cáncer que luego se demostró que no sufría ha demandado al Servicio Nacional de Salud.
EFE
Cuando se le diagnosticó la fatal enfermedad, John Brandrick decidió no seguir trabajando, dejó de pagar la hipoteca y se dedicó a la buena vida con su compañera, gastándose una fortuna en restaurantes y hoteles, informa hoy el diario «The Times».
Un año después, los síntomas comenzaron a remitir, y el hospital llegó al a conclusión de que Brandrick no padecía realmente un cáncer de cáncer terminal sino una simple pancreatitis, perfectamente curable.
«Me deshice de todo, de mi coche, de mi ropa, sólo me quedé con un traje, una camisa y la corbata en la que deseaba que me enterrasen. No necesitaba más ropa porque sólo me daban seis meses de vida», declaró a la prensa, que lo dejó todo preparado para el funeral.
Su compañera incluso recibió ayuda psicológica para hacer frente a su nueva vida sin pareja.
Brandrick, que va a verse obligado a vender incluso su casa, reclama ahora al hospital, perteneciente a la Seguridad Social inglesa, que le indemnice por el falso diagnóstico.
Los responsables del centro niegan que se tratase de un caso de negligencia y explican que el diagnóstico de cáncer pancreático se basó tanto en los síntomas como en las pruebas que se le hicieron al enfermo.
Extraído de aquí…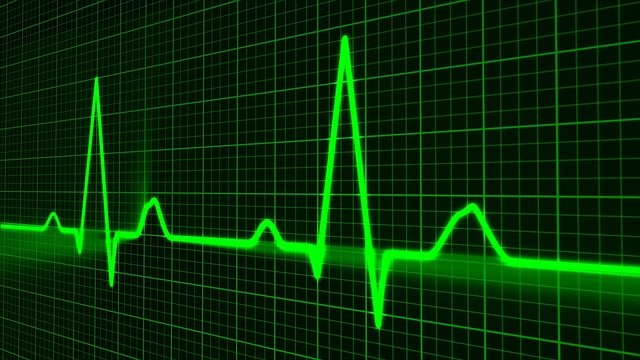 TEMAS TRATADOS
Anécdotas de la vida misma, Historia, Hombre, Lógica, Love, Misa, Old, Salud, Servicio, Time, Trabajo, Vida